Skip to Content
Reliable Basement is now part of ULB-DRY Waterproofing . You are being redirected to similar content on ULB-DRY Waterproofing's website.
If you are not redirected within 5 seconds, please click here.
Dry Well Installation by Reliable Basement Services
Reliable Basement Services in Chicago, IL has been the area's premier leader in dry well installation. With the right equipment and knowledgeable team, we can quickly complete any size project. We are committed to ensuring that our customers receive the very best service. From the moment you contact us for a free consultation through to when we complete your installation, you can feel confident that you will be receiving exceptional customer service and a high-quality product that will keep your property safe from water damage. We offer complete basement waterproofing services, including dry well installation. Contact us today to get started with a free consultation.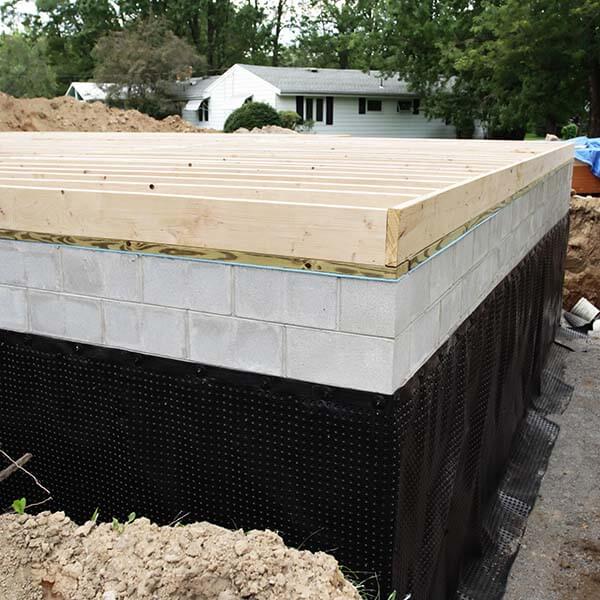 What Is a Dry Well?
Every year, stormwater causes millions of dollars' worth of damages to homes throughout Chicago, IL, and the surrounding communities. One of the most effective ways to prevent flooding and damage to your property's foundation is to install a dry well. A concrete dry well is a hole in the ground filled with gravel or rocks. An underground piping system is used to deliver excess stormwater away from your home's foundation or property and dispersed safely where it can't cause flooding. Dry wells are available in a variety of sizes to ensure your home gets the proper protection. Our team has the right tools and high-quality materials to ensure that your dry well is installed quickly and correctly.
Can I Install a Dry Well Myself?
The installation process for your dry well is relatively simple in theory. Dig a hole, fill with rocks, and lay down some drainage. However, if the dry well isn't installed correctly, it can create even more flooding issues around your home. Not only that, in some municipalities, it may be required that you pull a town permit for work. Whenever you dig around your home, there is a chance that you could damage buried gas and electrical utilities. With over 12 years of experience in installing dry wells in homes around the area, we consider every element of the installation to ensure that your dry well is installed in accordance with local ordinances.
How Often Will My Dry Well Require Maintenance?
When installed correctly, your dry well can last for years without any maintenance. However, you can extend the life of your dry well by regularly cleaning your gutters and downspouts. Proper care will help prevent dirt and debris from clogging it. With a quick access grate cover, you can easily monitor the health of your dry well. However, if your dry well does become clogged, it may require excavation and professional cleaning. When you choose us for installation, we will provide you with information and tips on how to maintain your dry well best.
What Are You Waiting For?
Schedule Your Free Inspection Today!