Skip to Content
Reliable Basement is now part of ULB-DRY Waterproofing . You are being redirected to similar content on ULB-DRY Waterproofing's website.
If you are not redirected within 5 seconds, please click here.
Downspout Drain Installation by Reliable Basement Services
Since 2009, the knowledgeable and friendly team at Reliable Basement Services has been helping homeowners in the area keep their basement dry with a wide variety of systems. Each year Chicago, IL receives approximately 36 inches of rain. If you don't have a properly working gutter downspout system, then it could lead to water in your basement or much worse. At Reliable Basement Services, our knowledgeable and experienced team can design and install a gutter downspout to protect your home from water erosion due to storms. As a locally-owned and operated business, we aim to ensure that our customers are completely satisfied with their service. When you choose us, we'll arrive at your home promptly and provide you with the right solutions. Contact us today to schedule your reliable and accurate free estimate.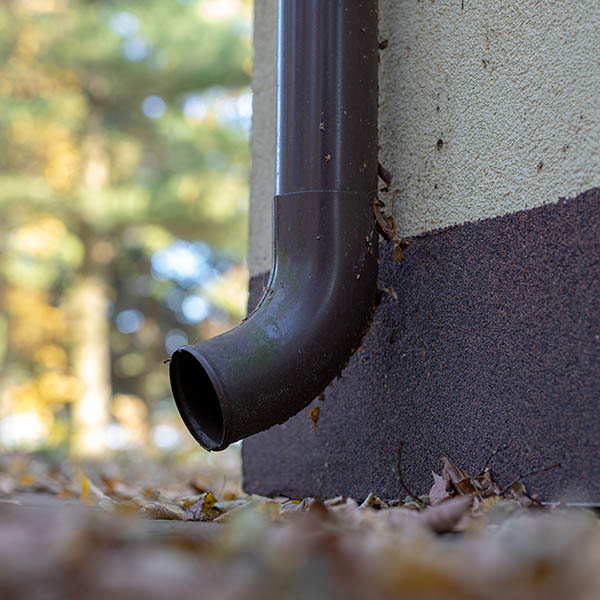 What Is a Gutter Downspout and How Does It Work?
Almost every home has some form of gutter and downspout system, and they all work essentially the same way. When rain rolls off your home's roof, it is collected in the gutters and then flows to the downspouts. Your downspouts can typically be found running vertically on the exterior corners of your home. Your downspout takes any collected rainwater and deposits it away from the foundation of your home. The primary purpose of the downspout is to protect your home's foundation from water erosion. A properly working downspout is essential for homeowners with a finished basement to prevent water from leaking into their homes.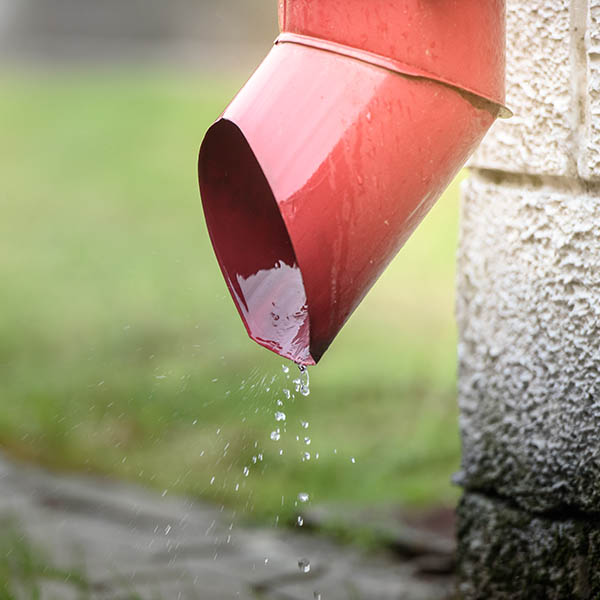 Do I Need a Downspout Extension?
In some cases, merely having a standard downspout isn't enough. For homes that are not properly graded, it can cause water to pool around downspout exits. When that happens, you may notice water in your basement and damage to your home's foundation. The knowledgeable team at Reliable Home Services can install an underground downspout extension. To do this, we will attach a downspout adapter to your downspout. The downspout adapter will allow us to connect other types of piping, such as PVC, to extend the downspout away from your home at least 10 ft. The extension will be buried roughly six or seven inches underground. We will use your property's natural grading to ensure the water flows sufficiently away from your home's foundation. You can always trust our team of experts to deliver exceptional results and a dry basement.
When Should I Replace My Gutter Downspout?
Gutter downspouts are typically made of aluminum, and if they are properly maintained, they can last up to 20 years. However, there are a number of signs that indicate it's time to replace your downspout gutters. Replacing downspouts may seem like the perfect task for home improvement DIYers. However, unless you have the right tools, equipment, and experience, it can be a dangerous and challenging project to complete. Let the experts at Reliable Basement Services replace your downspout if you notice any of the following:
Slow Drainage
If your downspout isn't funneling as much water as it used to away from your home, then it may be an indication that some part of it is clogged. A clogged downspout can eventually lead to physical damage and total failure of your system. Our team has the right tools to unclog your downspout.
Physical Damage
Damaged downspouts can compromise the system so that it doesn't properly direct water away from your home. Rust, dents, and crack can all indicate that your downspout isn't working properly. Also, look to see if the downspout bracket is beginning to detach from your home's siding. We offer fast and complete downspout repair services.
Can a Damaged Downspout Affect My Home?
When a downspout doesn't correctly direct water away from your home, water can puddle up around the foundation walls and create hydrostatic pressure. Hydrostatic pressure can lead to cracks in your foundation and water leaks in your basement or crawlspace. Not only that, when water saturates the soil, it can become unstable and cause your foundation to settle. When your home settles is requires an expensive service called foundation jacking. These costly services can be avoided with the help of Reliable Basement Services.
How Do I Choose the Right Downspout Install Team?
At Reliable Basement Services, we have been helping homeowners protect their homes from water damage with downspout installation and repair. Your satisfaction is always our top priority. Our knowledgeable and experienced technicians will work quickly to complete your service within your timeline and budget. We use high-quality materials and trusted methods of installation and repair to ensure an exceptional result. Contact us today to get started with a free consultation.
What Are You Waiting For?
Schedule Your Free Inspection Today!