Skip to Content
Beam & Column Replacement
Professional Beam & Column Replacement in Chicago, IL
Most houses in the Chicago, IL area are supported by columns and beams that can crack, weaken, or corrode over time. This process can endanger the structural integrity of your home, but Reliable Basement Services is here to help. Our team can replace LVL beams, steel beams, wood beams, support beams, and more. Our foundation repair experts can install or replace your home's columns to create or restore their structural integrity. If you're a homeowner in the Chicagoland area and you suspect you have a structural beam or column problem, our experienced team would be happy to provide you with a free inspection and quote.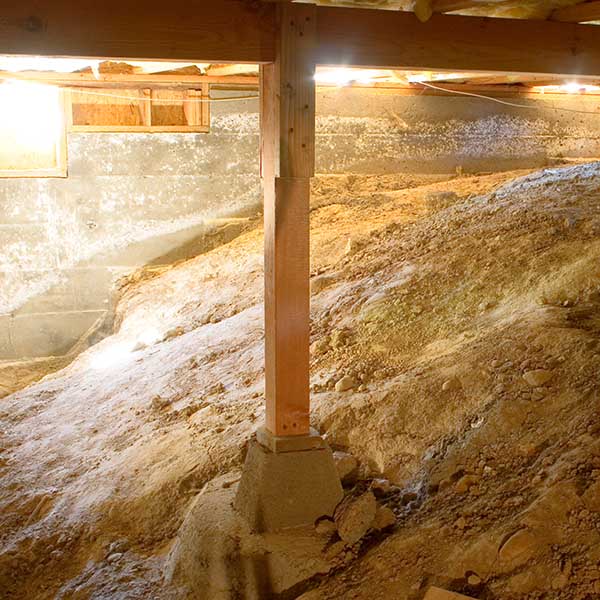 What to Expect With a Column Replacement
No two-column replacement jobs are alike, but the team at Reliable Basement Services wants you to have an idea of what you can expect when you hire us. Our team has developed effective methods for assessing and replacing your home's compromised foundation columns or beams. The process involves providing reliable temporary support while our team is replacing your failing columns. We're always prepared to replace or repair your home's columns. We are always sure to secure any necessary permits and will oversee the entire project, ensuring quality and craftsmanship throughout. The process involves the following steps:
Providing temporary support for the failing column
Removing the old support column
Excavating and installing an adequate concrete footing for the column and allowing it to dry
Installing a new column and securing it to the beam
Transferring the weight of your house back onto the new column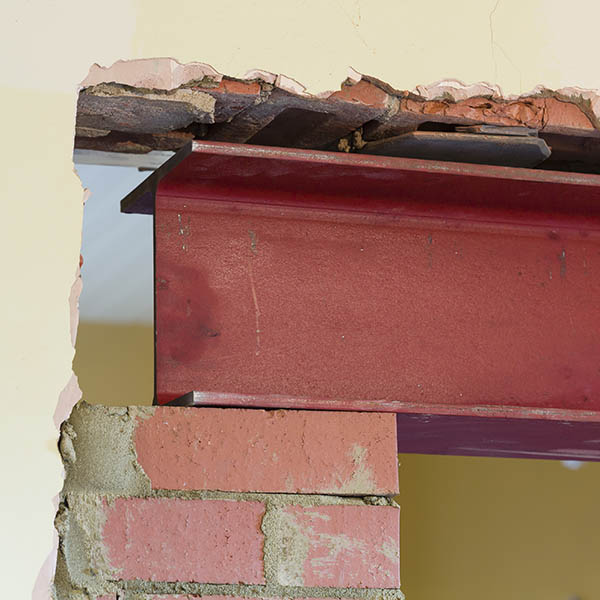 When Should You Replace Columns & Beams?
You'll need to have your columns or beams replaced when a problem with your home's foundation occurs, but many homeowners don't know what to look for. This service is more likely to be required if you live in an older home. Almost all wooden load-bearing posts and carrying beams will crack over time. If you see a crack wider than 1/8″, you should contact us for a free inspection. Other indicators that beams or columns need replacing are water damage, which can include erosion or rot. Termite damage is a common problem in wooden support members as well. Inadequate support for the structural members such as undersized or non-existent footings. Posts that have shifted and are no longer plumb or in contact with the beam they are supporting are frequently seen as well. Beams that have rotated or sagged may be causing problems for the joists they are supporting above.
There are a wide variety of issues that can be seen with structural beams and columns. We can help you with virtually all of them. We also can refer homeowners to structural engineering services if that is required before we prepare a solution for you.
I-Beam & Column Replacement Services
It's essential to have rotting wooden timber beams or columns replaced in your home's basement or crawlspace to maintain your house's structural integrity. I-beams are load-bearing and need to be fully supported. If a beam or column is not repaired in time, major structural problems could occur. Not properly supporting your walls or floors will result in structural and cosmetic damage. The solution is to have your damaged wooden beams or columns replaced with new steel I-beams and columns. Signs to look for that indicate you have problems include cracks in walls, slanting floors, sticky doors, and squeaky floors. Give us a call as soon as you notice any of these issues. Our team will provide a free inspection and determine whether replacement is necessary. If not, our team can perform repairs, or you may find that your issue is not much of a problem at the current time. Be sure to avoid having a damp basement or crawl space because wood absorbs moisture and can cause it to rot. The team at Reliable Basement Services offers solutions for wet basements.
Basement Waterproofing, Foundation Repairs, & More
At Reliable Basement Services, we do a lot more than just reliable waterproofing. We repair and replace wooden beams and columns, repair foundations, and provide yard drainage, crawl space, radon, and sump pump services. When it comes to basement waterproofing, we're the team to call for wall bracing, interior drain tile, downspout, exterior drain tile, egress window installation, window wells and drains, battery backup, foundation underpinning, exterior waterproofing membrane, dry wells, French drains, storm drains, and more. We indeed do it all when it comes to basements, and there's no job too big or too small for our experienced team.
Get Your Free Estimate or Inspection
Don't wait until your home suffers significant structural damages. The team at Reliable Basement Services has more than 12 years of basement waterproofing experience. We will visit your home anywhere in the Chicagoland area and provide a free inspection of your home's columns or beams. If repair or replacement is necessary, we will provide you with a quote for our affordable and reliable services. You can rest easy knowing your home's structural integrity will be protected. Contact us today to learn more or schedule your free inspection.
What Are You Waiting For?
Schedule Your Free Inspection Today!