Skip to Content
Reliable Basement is now part of ULB-DRY Waterproofing . You are being redirected to similar content on ULB-DRY Waterproofing's website.
If you are not redirected within 5 seconds, please click here.
Crawl Space Sump Pump Services in Chicago, IL
Reliable Basement Services specializes in crawl space sump pumps for homeowners in Chicago, IL. We offer sump pump installation, repair, and replacement services for your crawl space. A sump pump is what takes the water collected by your drainage and pumps it away from the house. If you have moldy air in your home or problems with water in your crawl space, you may need a sump pump. Sump pumps can prevent flooding in your home's crawl space. We'll explain all you need to know about what is a sump pump, how a crawl space sump pump differs from a regular sump pump, and more. Get in touch with us today for a free inspection and estimate.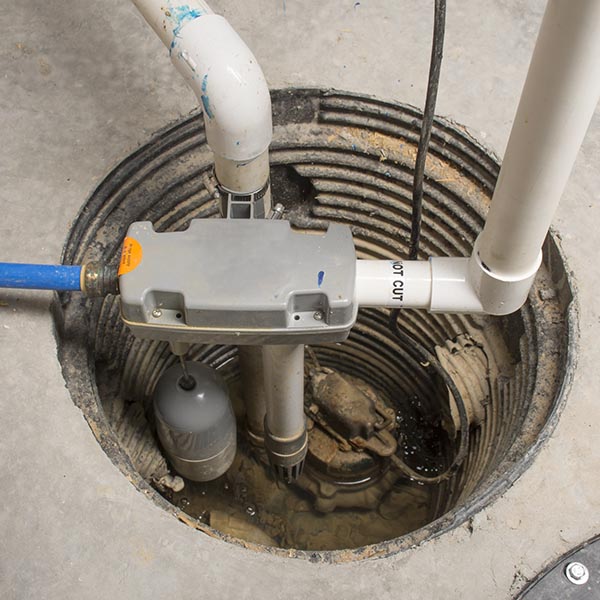 What Are Crawl Space Sump Pumps?
It's hard to know if your crawl space needs a sump pump when you don't know what a sump pump is. A sump pump is a device that prevents your crawl space from flooding. The sump pump has a basin and a pump and sucks in water through a tube, bringing t away from your home. It's critical to keep your crawl space and foundation dry because even a tiny amount of water can cause significant damage. A crawl space sump pump can also keep groundwater from pooling up under your crawl space and damaging your home's foundation. They are often installed in the lowest part of your crawl space.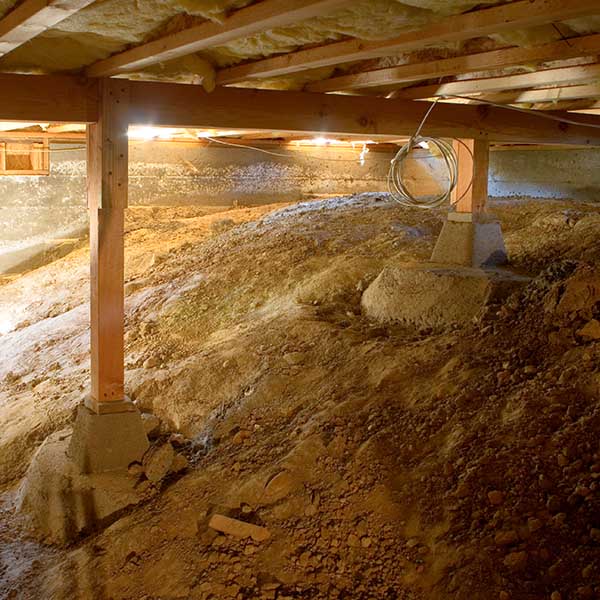 Does My Crawl Space Need a Sump Pump?
If you suspect you might need a sump pump for your crawl space, the team at Reliable Basement Services can help. We don't want to sell you any products or services you don't need, and we provide free inspections and estimates in the Chicagoland area. If you have water problems in your crawl space, you likely need a sump pump. If you're buying a home, be sure to ask if flooding has been an issue. Homeowner's insurance may require a sump pump.
Sump Pump Maintenance Services
While sump pumps don't require much maintenance, there are some things you can do to keep them working correctly. The team at Reliable Basement Services can also perform these sump pump maintenance tasks. Be sure your pump does not fall over. You should pour water in the sump pit occasionally to ensure it works. Be sure any water drains at least 20 feet from your foundation with no leaks. Use a GFCI outlet and ensure the pump stays plugged in. There is a grate on the bottom of the submersible pump. That grate should be cleaned, and any small stones should be removed. The discharge pipe's vent hole should also be cleared. Many sump pumps have a built-in feature to alert you in case there are any issues.
Crawl Space Sump Pump FAQ
Many Chicago homeowners come to us with questions about sump pumps for their crawl spaces. We've prepared the answers to questions we frequently receive for you. Feel free to contact us if you have any other questions.
[ultimate-faqs include_category="crawl space sump pump faq"]
Schedule a Free Sump Pump Estimate
Reliable Basement Services has more than 12 years of basement waterproofing experience in the Chicagoland area. We can install, repair, maintain, or replace your crawl space sump pump. We would be happy to offer you a free inspection and estimate for service. Contact us today to get started.
What Are You Waiting For?
Schedule Your Free Inspection Today!