Skip to Content
Reliable Basement is now part of ULB-DRY Waterproofing . You are being redirected to similar content on ULB-DRY Waterproofing's website.
If you are not redirected within 5 seconds, please click here.
Why Should You Get a New Sump Pump?
If you have an old, broken, or low-quality sump pump, it's probably causing more harm than good to your home. But if you have a high-quality sump pump, you are protecting your home from damaging moisture.
Sump pumps can fail for a variety of reasons, including:
A faulty part that causes mechanical failure
Power failure
Excessive water flowing into your sump pump
Old age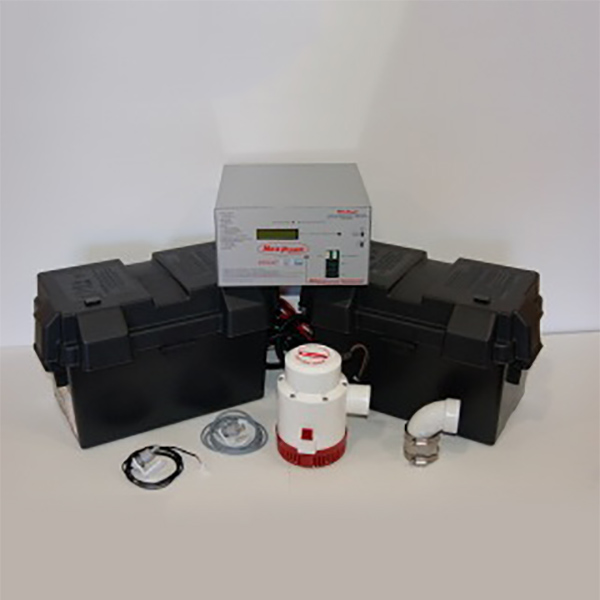 Peace of Mind You Can Count On
By having a high-quality sump pump, you are investing in keeping your home safe and dry. Reliable Basement Services installs only the highest quality sump pumps and battery backups. You can always be confident that your new sump pump will function effectively for many years. Our licensed, bonded, and insured professionals can help you choose the sump pump system that's best for your home.
Battery Backup Sump Pump
The best battery backup sump pump plan will include a NexPump Sump Pump System. NexPump is the most failsafe system that has ever been manufactured.
By having a battery backup sump pump, you'll have extra protection against basement flooding and seepage even when your power goes out, when your primary sump pump can't keep up with the water flow, or when your primary sump pump fails. This means you also have extra peace of mind. Having sump pump backup power is especially useful in the spring when severe storms are more likely to cause you to lose power, which shuts down your main sump pump. If this happens to you, your battery backup sump pump will automatically turn on and protect your home until you get power back.
Don't think of a battery backup sump pump system as a luxury. It's an absolute necessity. The NexPump System monitors your whole waterproofing system and will switch your sump system from AC power to DC power if there is a power outage. After your AC power is restored, the NexPump System can recharge the battery.
You'll hear alarms when your power goes out, so you know your home is operating on sump pump backup power. The switch is automatic, so you don't need to act in any way. You can even set up the NexPump System to call your cell phone or send you an email, so you know there has been a power interruption that will affect the rest of your home.
Every 12 hours, your sump pump will automatically run a self-diagnostic check. This includes:
A sensor check
A pump check
A battery check
A plumbing check
A phone line check
This way you can always be sure that your sump pump is functioning at full capacity.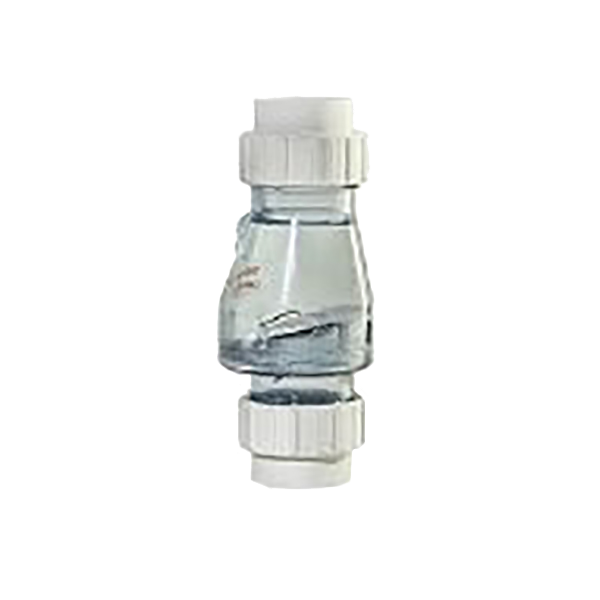 Smart Check Valve
If you don't like the constant noise that comes from your sump pump check valve, there's a solution! The innovative Smart Check Valve has a quiet design that eliminates water hammer noise. You can rely on these check valves to prevent back-flow without the inline restriction of conventional center poppet check valves. The Smart Check remains in the closed position to 2 PSI. When it exceeds 2 PSI line pressure, it opens fully. The Smart Check is equipped with a spring-loaded gate mechanism, which allows Reliable Basement Services to install it in virtually any orientation. All the valves are clear UV stabilized PVC and come in 1 ½-inch and 2-inch IPS sizes with Slip x Slip connections. If you want a high-quality sump pump installed for the first time, or if you're replacing an old sump pump, Smart Check Valves are perfect!
Call our Chicago basement waterproofing company at (708) 978-7558 for a free inspection and written estimate today!
What Are You Waiting For?
Schedule Your Free Inspection Today!