Skip to Content
Reliable Basement is now part of ULB-DRY Waterproofing . You are being redirected to similar content on ULB-DRY Waterproofing's website.
If you are not redirected within 5 seconds, please click here.
Wing Wall & Foundation Crack Repair in Chicago, IL
The basement experts at Reliable Basement Services can repair your home's wing walls. We specialize in foundation crack repair for homeowners in Chicago, IL. In some cases, foundation repair requires repairing damaged wing walls. Our experienced team can repair wing wall cracks so you can rest easy, knowing your home's foundation is intact and will not cause any structural or cosmetic problems. Find out more about wing walls, how to fix a hole in the wall, and how our team can repair cracks. Get in touch with us today for a free inspection and estimate.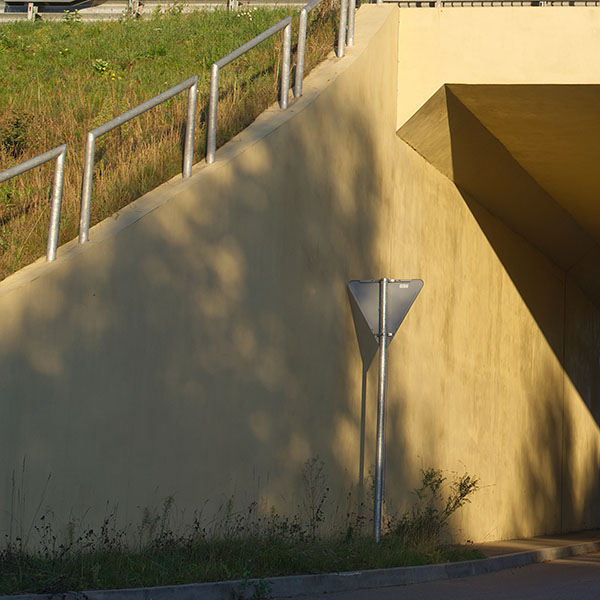 What Are Wing Walls?
Don't feel bad if you own a home but aren't familiar with the concept of wing walls. Wing walls are similar to retaining walls. They act as retaining walls and can assist with a quick transition in grade elevation. Wing walls act as a large retaining wall and extend from an existing structural foundation. For reference, you may see wing walls attached to bridges. They are also commonly used as retaining walls on the sides of houses or can be decorative walls that conceal garbage cans. Wing walls play a significant role in the integrity of the structure and land around them. Wing walls are often used at a site with slopes. Wing walls will hold back soil if you want to add green space to your home or allow for walkout basements.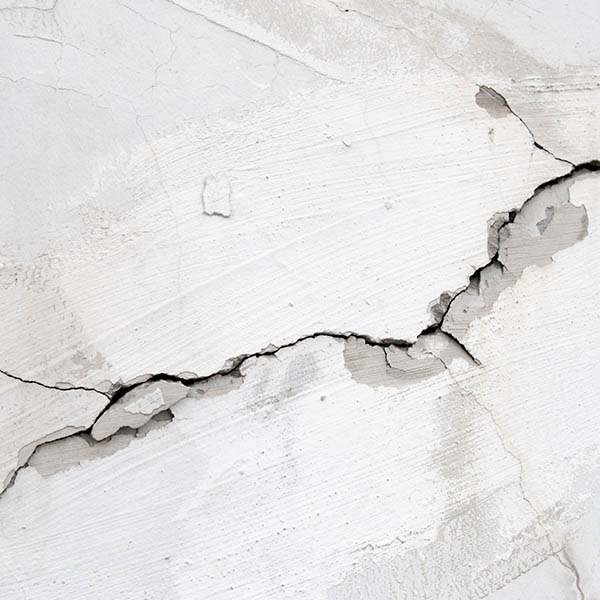 Signs Your Wing Walls Need Repair
You might not have even realized your home has wing walls until now, so chances are you won't know what to look for. There are many causes and signs of wing wall failure. Failing wing walls are often the result of improper top side drainage, improper footing, or failed vertical support. Once your wing wall begins to fail, it will progressively worsen at a rapid clip until it reaches total wall failure. That's why it's especially important to be able to recognize the signs that your wing walls need repair from Reliable Basement Services. Cracking in your wing wall is the main sign to look out for. You will see cracks along the mortar joints or in the vertical or diagonal cracks for poured walls. Shortly after your wing walls begin to crack, they will then lean, bow, or tip away from the side of the wall that has soil against it. As time goes on, the wall will progress from a slight bend or lean with minor cracks to a more significant condition with considerable cracking. Bricks and blocks will start to break free from the wing wall until it reaches total collapse. As you now understand, time is of the essence when it comes to wing wall repair. You may also notice your wing walls settling into the ground, which also means it's time to give us a call immediately.
Cracked Wing Wall Repair Services
When your wing wall begins to fail, either by settling or bowing and leaning, repair becomes absolutely necessary. Your home's wing walls obtain structural strength by their connection to the foundation. If you ignore a failing wing or simply don't notice it, the wall will be damaged, as will the structural integrity of your house, resulting in more significant problems. In these instances, it's imperative to contact an experienced foundation repair contractor such as the team at Reliable Basement Services. We offer repair services that are more affordable and less disruptive than replacement. Our team can perform permanent wing wall repairs using steel anchors. Wing walls can be restored with improved drainage and solve your issue permanently.
Complete Basement & Waterproofing Services
In addition to repairing wing walls, Reliable Basement Services can do it all when it comes to your home's basement. We specialize in basement waterproofing services, repair foundations, and repair and replace wooden beams and columns. In addition, our team handles jobs of all sizes related to crawl spaces, yard drainage, sump pumps, and radon services. We do it all when it comes to basement waterproofing. Get in touch with us if your basement requires interior drain tile, wall bracing, exterior drain tile, downspout, window wells and drains, egress window installation, foundation underpinning, battery backup, dry wells, exterior waterproofing membrane, storm drains, French drains, and more.
Schedule Your Free Wing Wall Inspection Today
Whether you're panicking about the condition of your home's wing walls or you're about to go see if you have any and what kind of condition they're in, we're here for you. Reliable Basement Services has more than 12 years of experience with wing walls, basement waterproofing, and more. We would be happy to visit your home in the Chicagoland area to provide you with a free inspection of your wing walls. Don't put off this critical service. Contact us today to find out more or schedule your free inspection and estimate for service.
What Are You Waiting For?
Schedule Your Free Inspection Today!