Skip to Content
Professional Basement Waterproofing & Foundation Crack Repair in Glenview, IL
Glenview is known to have some of the best schools not only in greater Chicagoland, but in all of Illinois. That makes it a fantastic destination to raise a family. While raising a family you need to do what you can in order to protect your home. Foundation problems stand as some of the most extreme issues you'll likely face, as prolonged foundation problems can lead to structural problems with the house, which in turn can cost you a substantial amount of money to fix. So it is best to be proactive when it comes to your home's foundation and bring in the pros at Reliable Basement Service. If you live in Glenview, and your neighbor asks " Where can I find a basement waterproofing or foundation crack repair contractor near me?" Tell them it's easy, just call Reliable Basement Services, they service the entire Chicago area.
Our Services in Glenview, IL  :
✓ Basement Waterproofing
✓ Foundation Crack Repair
✓ Crawl Space Repair
✓ Basement Egress Windows
✓ Yard Drainage Solutions
✓ Window Well Solutions
✓ Foundation Structural Solutions
✓ Radon Mitigation Services
✓ Sump Pump Installations
✓ Battery Backup Sump Pump Installations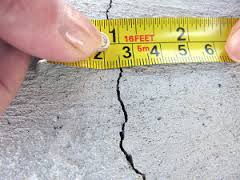 If you've noticed cracks in the basement or wet spots along the walls, there is a moisture problem. There are a handful of different ways to combat this. Reliable Basement Service will inspect your Glenview home, pinpoint the issues and provide the necessary recommendations. Sometimes the best way to correct this is with structural improvements. Drainage systems both inside the basement and outside the property can help, as can new tiling. Window well drains will allow for an improved flow of water out of your window wells, and egress window installation may help prevent water leaking into your house from current windows. In more extreme conditions, you may need exterior waterproofing membrane installed around the basement and foundation. This provides an added layer of protection from external water.
The right foundation repair is determined off of the kind of problem you have. Basement cracks and cement cracks require crack repairs. If the foundation has already started to shift you might need foundation underpinning and wall bracing.
Protecting your home's foundation begins with yard drainage. Moisture and water flow can cause shifts in the soil around your house. This may lead to shifts in the foundation itself. Additionally, the constant presence of moisture may lead to further issues you want to avoid. So, the best way to take care of this is to control how water flows in the yard. Drainage solutions such as sump pumps pull water out of the ground and push it to other areas on your property. In more extreme situations, having a battery back up installed is recommended, so you can protect your property's foundation, even if the power is out.
A common feature of Glenview homes is the crawl space. Because of the location in the house, crawl spaces often demonstrate the earliest signs of water issues and foundation problems. Due to this, it is important to have your crawl space inspected, waterproofed and taken care of.
All Your Foundation and Preventative Waterproofing Needs
Reliable Basement Service is here to be your Glenview home's go to basement waterproofing and foundation repair specialist.
What Are You Waiting For?
Schedule Your Free Inspection Today!