Skip to Content
Professional Basement Waterproofing & Foundation Crack Repair in Geneva, IL
Geneva is a beautiful suburb of Chicago, full of parks, bike trails and ample opportunities to get outside and enjoy life. While enjoying life, you also need to do what you can to protect your home and make sure it doesn't succumb to problems others have faced in the past. Foundation issues may not be at the forefront of your mind, but these are situations that can quickly cause major problems with your home. What might appear as a simple crack in the basement may lead to structural problems throughout the rest of the house. Reliable Basement Service is here to make sure your basement and foundation are both well taken care of. If you live in Geneva, and your neighbor asks " Where can I find a basement waterproofing or foundation crack repair contractor near me?" Tell them it's easy, just call Reliable Basement Services, they service the entire Chicago area.
Our Services in Geneva, IL  :
✓ Basement Waterproofing
✓ Foundation Crack Repair
✓ Crawl Space Repair
✓ Basement Egress Windows
✓ Yard Drainage Solutions
✓ Window Well Solutions
✓ Foundation Structural Solutions
✓ Radon Mitigation Services
✓ Sump Pump Installations
✓ Battery Backup Sump Pump Installations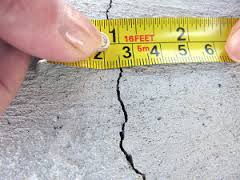 Have you noticed wet spots along the walls of your basement? Perhaps there are cracks in the cement walls? These need to be corrected. Interior and exterior drainage systems can help with this. Egress window installation may also be an option to go with. Of course, crack repairs is a must as well.
Crack repairs go a long way in securing current problems. If the foundation has started to shift though, foundation underpinning and wall bracing both help out with these issues.
If there are problems with moisture and the foundation, chances are it will appear in the crawl space. Reliable Basement Service can provide crawl space corrective and restoration services for your Geneva home.
Yard drainage and water flow is a major issue when it comes to your home's foundation. Foundation problems occur when the soil shifts around the house, or when moisture is continually present and eventually pushes its way through, into the basement. The best way to avoid moisture coming in contact with your home is to control the very flow of drainage. Reliable Basement Service can give you some ideas and work with you in doing this.
First, it may be as simple as some general landscaping adjustments. If water is continually present around the house, sump pumps will extract the water and pump it elsewhere. Having a battery back up will ensure these systems are always on as well, especially in the case of a power outage.
Around the property, drains in window wells help prevent water from entering the basement, and in more extreme conditions, an exterior waterproofing membrane can go around the foundation as well.
All Your Foundation and Preventative Waterproofing Needs
Whether you've noticed wet spots in the basement, cracks in the foundation, or just want to make sure the flow of water around your home is optimal, Reliable Basement Service is here to help. With just a single phone call, you can have professionals at your door, ready to inspect, service and improve the structural integrity of the house.
What Are You Waiting For?
Schedule Your Free Inspection Today!