Skip to Content
Professional Basement Waterproofing & Foundation Crack Repair in Freeport, IL
Also known as Pretzel City, USA, Freeport is a beautiful, smaller town, perfect for enjoying the many perks and changing seasons of the Midwest. Of course, with these seasonal changes, the shifting temperatures and continual precipitation does put your home at risk of suffering basement flooding and foundation damage. That's exactly why you need to take advantage of the services offered by Reliable Basement Service.
Our Services in Freeport, IL  :
✓ Basement Waterproofing
✓ Foundation Crack Repair
✓ Crawl Space Repair
✓ Basement Egress Windows
✓ Yard Drainage Solutions
✓ Window Well Solutions
✓ Foundation Structural Solutions
✓ Radon Mitigation Services
✓ Sump Pump Installations
✓ Battery Backup Sump Pump Installations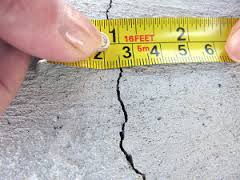 Cracks in your cement foundation can appear on both the exterior of the house and in the basement. Crack repair is generally straight forward, as the cracks are filled. This prevents moisture from pushing through the crack, which keeps your basement dry. In more serious situations, your foundation may suffer from more extreme problems. If the soil around the foundation has started to shift, you may need some corrective measures. Foundation underpinning and wall bracing can help with this. Reliable Basement Service can come in, inspect the basement and cement walls to determine if and what kinds of foundation repairs you are in need of.
The movement of water around your property is a major reason why your foundation shifts and cracks. It may push soil away from your home, or it may soften areas of the cement over time. Due to this, you need to have moisture directed away from the house. If water sits and floods the soil, the best way to correct this is by using sump pumps. In more extreme cases, a battery back up gives you additional power, should you ever lose electricity during a flood or other storm.
If you have cracks, inside the basement, crack repairs will fix these issues and help prevent moisture from pushing in. Reliable Basement Service can help you determine if other basement waterproofing is necessary.
Some structural alterations can help with keeping your basement dry. Window well drainage systems allow improved draining out of basement window wells. French drains and other drainage systems installed into your basement and around the property help as well. If your house is in a major problem area for water flow, an exterior waterproofing membrane around the foundation gives you an additional layer of protection. Also, if you may want to consider egress window installation.
From crack repairs in the crawl space to ridding the area of moisture and restoring the area, Reliable Basement Service is here to assist with your crawl space needs.
All Your Foundation and Preventative Waterproofing Needs
Reliable Basement Service is here to assist you with all of your basement foundation and waterproofing needs. From cracks in the basement walls to wet spots around crawl spaces, your answer is just a phone call away. So feel free to contact Reliable Basement Service at your convenience.
What Are You Waiting For?
Schedule Your Free Inspection Today!