Skip to Content
Reliable Basement is now part of ULB-DRY Waterproofing . You are being redirected to similar content on ULB-DRY Waterproofing's website.
If you are not redirected within 5 seconds, please click here.
Professional Basement Waterproofing & Foundation Crack Repair in Frankfort, IL
The historic village of Frankfort is, according to Forbes, one of the fastest growing suburbs in all of the United States. As more and more people discover what you have known all along, you'll want to ensure your property is taken care of. This way, you not only can avoid costly repairs later on down the road, but improve your chances of selling the house, should you ever decide to do so. With the help of Reliable Basement Service, a leading foundation and basement waterproofing service provider in the Frankfort community, you'll always be able to stay on top of your foundation and basement care needs. If you live in Frankfort, and your neighbor asks " Where can I find a basement waterproofing or foundation crack repair contractor near me?" Tell them it's easy, just call Reliable Basement Services, they service the entire Chicago area.
Our Services in Frankfort, IL  :
✓ Basement Waterproofing
✓ Foundation Crack Repair
✓ Crawl Space Repair
✓ Basement Egress Windows
✓ Yard Drainage Solutions
✓ Window Well Solutions
✓ Foundation Structural Solutions
✓ Radon Mitigation Services
✓ Sump Pump Installations
✓ Battery Backup Sump Pump Installations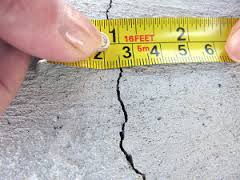 If you suffer foundation problems, you need to take care of these issues right away. It may just seem like a minor crack, but these minor cracks in the basement wall can turn into major problems. Even if you don't see a crack or notice wet spots along the wall, if you've never had your foundation inspected you need to have this service done. Reliable Basement Service inspects foundations to pinpoint any issues or provide guidance for safeguarding it. Should Reliable Basement Service identify cracks, cement crack repairs will fill in the cracks, prevent moisture from coming in while also securing the crack itself. If your foundation has started to shift, foundation underpinning and wall bracing may prove necessary as well. No matter the situation, if your foundation has a problem, Reliable Basement Service will help.
If you've identified wet spots in the walls or moisture seems to pool up in corners of your basement, there are different waterproofing opportunities available to you. this includes the installation of window wells, new drains (including French drains) around the basement, plus egress window installation.
Did you know one of the biggest causes of your foundation problems sits with how water moves on your property? When water pools around the house i can cause the soil to shift, which may lead to cracks or areas of the foundation moving in a different direction. Reliable Basement Service can inspect your yard in order to pinpoint problem areas. If water seems to sit on your property, investing in sump pumps is a good idea. For high-risk homes, a battery back up and even an exterior waterproofing membrane can be effective protective methods as well.
Crawl spaces are unique in that you often do not access the typical storage areas, yet these areas are some of the first locations of a house to sustain water damage and cracks in the foundation. Reliable Basement Service will look over these areas and perform all necessary restorations.
All Your Foundation and Preventative Waterproofing Needs
When it comes to protecting your home's foundation, Reliable Basement Service is here to help. From identifying problem areas in the yard to offering basement waterproofing solutions, everything your foundation might need is just a phone call away. So contact Reliable Basement Service today.
What Are You Waiting For?
Schedule Your Free Inspection Today!