Skip to Content
Professional Basement Waterproofing & Foundation Crack Repair in Evanston, IL
Evanston is a College suburb of Chicago, located in Cook County, it is situated on the North shore along Lake Michigan. Evanston is approximately 12 miles North of Downtown Chicago, bordered by Chicago to the South, Skokie to the West, Wilmette to the north, and Lake Michigan to the east. Evanston's population of 78,110 as of 2020.With it's location, Evanston can be subject to inclement weather, being on the Lake Michigan shores. If you live in Evanston, and your neighbor asks " Where can I find a basement waterproofing or foundation crack repair contractor near me?" Tell them it's easy, just call Reliable Basement Services, they service the entire Chicago area.
Our Services in Evanston, IL :
✓ Basement Waterproofing
✓ Foundation Crack Repair
✓ Crawl Space Repair
✓ Basement Egress Windows

✓ Yard Drainage Solutions
✓ Window Well Solutions
✓ Foundation Structural Solutions
✓ Radon Mitigation Services
✓ Sump Pump Installations
✓ Battery Backup Sump Pump Installations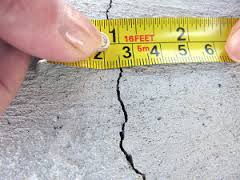 Whether you're moving into a new home or currently own one, having the foundation inspected is a must. While some foundation problems are easy to identify, there are some you may not be able to identify. With Reliable Basement Service, all foundation problems are identified and repairs made. From crack repairs to foundation underpinning and wall bracing, every foundation problem is different as every house is different. Reliable Basement Service will address the unique situation and correct it accordingly.
Have you noticed wet spots in the wall? Perhaps there is a damp smell that lingers in the basement. This often is a sign of moisture coming in from the outside. Reliable Basement Service provides comprehensive waterproofing services for your Evanston home. This includes everything from exterior waterproofing membranes to interior and exterior drain tile installations, battery back up installation for your sump pumps, and additional fortifications with wall bracing and foundation underpinning.
Even if your foundation checks out, yard drainage is a major concern. Problems with how water flows on your property is often a leading cause behind foundation issues and non-plumbing basement leaking. Reliable Basement Service can help with that. It might be as simple as some landscaping adjustments. Sump pumps are excellent for homes that see heavy water flow, home updates like window wells, drainage systems, exterior tiling or other basement windows can help with controlling water movement away from your property.
Your crawl space is not often seen in regular light. In fact, you may not see it at all outside of packing up and pulling out holiday decorations. However, if your crawl space develops wet spots, floods or shows signs of cracks in the foundation, you need to have it corrected and restored promptly.
All Your Foundation and Preventative Waterproofing Needs
Reliable Basement Service is here to work with you and your Evanston home. The community is beautiful, not to mention one of the most sought after residential areas of the entire state. So if you have foundation repair, waterproofing or yard drainage needs, make sure to reach out and contact the pros of Reliable Basement Service today.
What Are You Waiting For?
Schedule Your Free Inspection Today!