Skip to Content
Professional Basement Waterproofing & Foundation Crack Repair in Elgin, IL
Just a short 30 miles north of Chicago and located right on the Fox River, Elgin is a picturesque community and yet still the eighth largest city in all of Illinois. With the larger city, there are plenty of home options available to you. If you're looking for a new house, or currently are a home owner, you need to look into the house's foundation and make sure everything is up to snuff. If it isn't? Reliable Basement Service is here to help. If you live in Elgin, and your neighbor asks " Where can I find a basement waterproofing or foundation crack repair contractor near me?" Tell them it's easy, just call Reliable Basement Services, they service the entire Chicago area.
Our Services in Elgin, IL  :
✓ Basement Waterproofing
✓ Foundation Crack Repair
✓ Crawl Space Repair
✓ Basement Egress Windows
✓ Yard Drainage Solutions
✓ Window Well Solutions
✓ Foundation Structural Solutions
✓ Radon Mitigation Services
✓ Sump Pump Installations
✓ Battery Backup Sump Pump Installations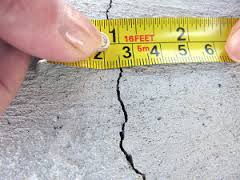 If you do find you are in need of foundation repairs, the exact process may vary a bit. Sometimes it's nothing more than a crack as cracks can look far more devastating than they really are. At other times, even a subtle hairline crack may cause structural damage throughout the house. Due to this, crack repairs in the cement foundation is a must, as this not only strengthens the foundation but it prevents moisture from entering your house. In more serious situations where the foundation has started to shift, foundation underpinning and wall bracing may be a requirement. It just depends on what your property is in need of.
Have you found wet patches in your basement? Perhaps you just want to remain proactive and protect your basement from possible flooding. In that case, you do have options. An exterior waterproofing membrane is an excellent method for protecting your property. You may also need new interior tiling and drainage systems installed, new battery back up systems put into place or egress windows installed in your basement.
Draining water properly is so important. Water may seem harmless, but overtime it will dramatically affect your home, it's foundation and the basement itself. Due to this, you need to do what you can to control the flow of water around your property. Sump pumps can help remove water from the soil and pump it out elsewhere. You also need to take care of the gutters around the house so water doesn't pool up in certain areas around the property. Outside additions like window well drainage systems and exterior drain tiling can all go a long way in proper yard drainage, which not only improves the property value but also reduces potential basement flooding and foundation issues.
From crawl space restoration to mold removal and fixing crawl space leaks, Reliable Basement Service will inspect, identify and fix your crawl space issues.
All Your Foundation and Preventative Waterproofing Needs
Whether you're looking for preventative measures or you need to be proactive and correct current problems with your basement's foundation, Reliable Basement Service is here for you. Give the team a call today and find out exactly how the experts can correct, restore and upgrade your home's foundation.
What Are You Waiting For?
Schedule Your Free Inspection Today!