Skip to Content
Professional Basement Waterproofing & Foundation Crack Repair in Downers Grove, IL
Just a stone throw's away from Chicago and the Loop, Downers Grove is a beautiful location to start a home and raise a family. The best way to care for your home though is to remain proactive and do what you can to prevent damage. Foundation repair is very much a concern you need to have. Cracks in the foundation can lead to serious problems not just in the foundation, but throughout the rest of the home. Reliable Basement Service is here to help. If you live in Downers Grove, and your neighbor asks " Where can I find a basement waterproofing or foundation crack repair contractor near me?" Tell them it's easy, just call Reliable Basement Services, they service the entire Chicago area.
Our Services in Downers Grove, IL :
✓ Basement Waterproofing
✓ Foundation Crack Repair
✓ Crawl Space Repair
✓ Basement Egress Windows
✓ Yard Drainage Solutions
✓ Window Well Solutions
✓ Foundation Structural Solutions
✓ Radon Mitigation Services
✓ Sump Pump Installations
✓ Battery Backup Sump Pump Installations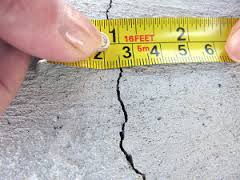 In order to prevent water build up around the house, which leads to foundation problems and water leaking into your home, yard drainage is one of the best options. Sump pumps can be used to draw water out of the soil and pump it away from the house. This is highly effective if your property is in an at-risk location. Reliable Basement Service may provide you with other beneficial suggestions as well.
Waterproofing comes in many different forms for your Downers Grove home. If you're at greater risk for leaks and foundation problems from moisture, there are a handful of building adjustments you should consider. This ranges everywhere from exterior waterproofing membranes, exterior drain tiles, window wells and drains, plus egress window installation, all of which can help with making sure moisture does not build up and push into your house. Other waterproofing and foundation corrective measures you may want to consider include interior drain tiles, battery back up, wall bracing and foundation underpinning.
If foundation problems are identified, having the issues corrected and restored is crucial. Thankfully, there are many different options available. For more subtle cracks or water spots, crack repair fills in the damaged area, sealing it off from the outside and preventing moisture from coming back in. Other forms of foundation repair are available (especially in cases more severe).
Your crawl space is often out of site, out of mind. However, if your Downers Grove crawl space is similar to other homes, it is more susceptible to foundation problems, not to mention it demonstrates these issues sooner as there is no paint or other items in place to distort the view. If your crawl space is in need of servicing, Reliable Basement Service can inspect the problem, look for the possible issues and execute the needed corrections for your home.
All Your Foundation and Preventative Waterproofing Needs
Reliable Basement Service is on hand to provide you with top of the line restoration and preventative services. Whether you're in need of foundation repairs, crawl space restoration or basement waterproofing, there are plenty of repair service options for you to choose from, so give the company a call today.
What Are You Waiting For?
Schedule Your Free Inspection Today!