Skip to Content
Professional Basement Waterproofing & Foundation Crack Repair in Deerfield, IL
The historic village of Deerfield is a beautiful community in Lake County, just 25 miles away from Chicago. With a comfortable population and fantastic amenities, there's no doubt why you decided to choose this area to call home. As your home is one of the largest investments you'll ever make, you need to protect it from all possible problems and situations. One issue though that may not be on your mind is problems with the foundation. Correcting foundation situations in and around your property is crucial, and that is exactly where Reliable Basement Service is to do for you. If you live in Deerfield, and your neighbor asks " Where can I find a basement waterproofing or foundation crack repair contractor near me?" Tell them it's easy, just call Reliable Basement Services, they service the entire Chicago area.
Our Services in Deerfield, IL :
✓ Basement Waterproofing
✓ Foundation Crack Repair
✓ Crawl Space Repair
✓ Basement Egress Windows
✓ Yard Drainage Solutions
✓ Window Well Solutions
✓ Foundation Structural Solutions
✓ Radon Mitigation Services
✓ Sump Pump Installations
✓ Battery Backup Sump Pump Installations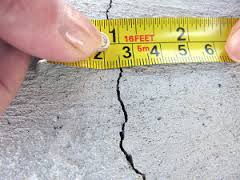 Basement waterproofing will vary based on your particular needs. These needs might depend on the property itself, if you have already suffered some sort of foundation problem and also the general makeup of the property. Some of the more extensive basement waterproofing includes foundation underpinning, window well drains, wall bracing, exterior and interior drain tile, exterior waterproofing membrane, egress window installation and battery back up.
If you have cracks in your foundation, obvious water spots or other issues in the basement, you need to take advantage of foundation repair services right now. Crack repairs with the cement foundation will fill in cracks, waterproof the area and prevent additional damage for the time being. However, you still need to go through additional preventative measures to keep additional foundation issues from coming up.
One of the biggest culprits behind foundation problems is poor drainage around your property. Whether your home is at the base of a hill and sees more flooding than normal, or the ground just doesn't absorb and disperse the water properly, yard drainage is something you need to look to correct. Reliable Basement Service can recommend a number of different drainage services. For starters, it might begin with simple landscaping shifts and changes in order to divert the flow of water. Sump pumps are excellent at pulling water out of the ground and pumping it to another area of the property, away from your home.
From identifying early signs of foundation problems to the development of mold, you may need crawl space restoration services in your Deerfield home.
All Your Foundation and Preventative Waterproofing Needs
Reliable Basement Service is here to help you with your home's investment. Foundation problems don't just happen out of nowhere. These are issues that develop slowly over time. So while you have time to prevent these issues, once foundation problems begin to develop and settle in, you need to move quickly in order to avoid more costly repairs. So if you're looking for an in-home inspection or are in need of services immediately, Reliable Basement Service is just a phone call away.
What Are You Waiting For?
Schedule Your Free Inspection Today!