Skip to Content
Professional Basement Waterproofing & Foundation Crack Repair in Crystal Lake, IL
When you crave the feeling of a medium sized town, yet want to be just a short distance from a major city, Crystal Lake has it all. Named for the beautiful Crystal Lake and just a short drive from Lake Michigan, the picturesque water scene is truly spectacular. However, one area you don't want to have water problems is around the foundation and basement of your property. If you are in need of a foundation and basement inspection prior to moving in or you have moisture developing along the walls of your basement, you need to do what you can and protect your home investment. Thankfully, all of this is possible with the help of Reliable Basement Service. If you live in Crystal Lake, and your neighbor asks " Where can I find a basement waterproofing or foundation crack repair contractor near me?" Tell them it's easy, just call Reliable Basement Services, they service the entire Chicago area.
Our Services in Crystal Lake, IL :
✓ Basement Waterproofing
✓ Foundation Crack Repair
✓ Crawl Space Repair
✓ Basement Egress Windows
✓ Yard Drainage Solutions
✓ Window Well Solutions
✓ Foundation Structural Solutions
✓ Radon Mitigation Services
✓ Sump Pump Installations
✓ Battery Backup Sump Pump Installations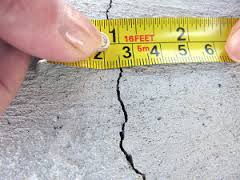 The right basement waterproofing will vary, depending on your property and its needs. Some waterproofing takes place on the exterior, including exterior drain tiles, window wells and drains or egress window installation. On the other hand, some waterproofing occurs on the inside, such as interior drain tiles. In more extreme conditions, foundation underpinning and wall bracing is available for preventing further foundation damage.
Removing water from your property, especially water that seems to pool and sit, is a major step in preventing foundation problems and basement leaking. The installation of sump pumps will pull moisture out of the surrounding ground and push it away from your home, to a different location. If continued moisture is a problem, you may want to consider exterior waterproofing membranes around your foundation as well. This way, you gain an added layer of protection when fighting against water.
If problems with your home's foundation are found, it is important to take care of these issues as quickly as possible. Failure to do this can lead to further damage and much more expensive problems. Foundation crack repairs in the cement basement foundation fill in cracks, seal off potential moisture and help prevent the development of mold. Mold growth is one of the major problems of present water.
In many of the homes around Crystal Lake, crawl spaces are found in the basements, such as under stairs and even between the basement and the main level. These areas not only are prime indicators for foundation cracks, but may showcase mold and other water problems earlier (due to a lack of paint and decorations). Due to this, you may need to take advantage of crawl space servicing.
All Your Foundation and Preventative Waterproofing Needs
Reliable Basement Service has all of your foundation, waterproofing and restoration services covered. From crawl space servicing to foundation underpinning, everything you and your property needs in regards to foundation repairs is covered. So feel free to pick up your phone and give the professionals at Reliable Basement Service a call.
What Are You Waiting For?
Schedule Your Free Inspection Today!