Skip to Content
Professional Basement Waterproofing & Foundation Crack Repair in Crete, IL
The sleepy village of Crete is small, picturesque and located just 40 miles from Chicago, which is perfect for anyone who wants a small town feel next to one of the largest cities in the United States. Of course, if you already call this town home, you know just how beautiful and tranquil the city is. As you are a homeowner, you need to take care of your property. Problems with the foundation and the property itself can lead to not only expensive repairs and dangerous situations, but these structural problems can result in flooding, mold development and all sorts of other problems you don't want with your house. With the help of Reliable Basement Service, you won't have to deal with these problems for long, as all of your needs will be taken care of. If you live in Crete, and your neighbor asks " Where can I find a basement waterproofing or foundation crack repair contractor near me?" Tell them it's easy, just call Reliable Basement Services, they service the entire Chicago area.
Our Services in Crete, IL :
✓ Basement Waterproofing
✓ Foundation Crack Repair
✓ Crawl Space Repair
✓ Basement Egress Windows

✓ Yard Drainage Solutions
✓ Window Well Solutions
✓ Foundation Structural Solutions
✓ Radon Mitigation Services
✓ Sump Pump Installations
✓ Battery Backup Sump Pump Installations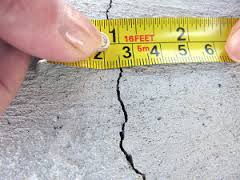 Does your property suffer from serious drainage issues? If so, it can result in water pooling around the foundation, altering its structural security and even forge cracks within the cement foundation. In order to prevent this from happening, you need to do what you can to alter the flow of water and keep it away from your house. Reliable Basement Service can come to your home, inspect the property and provide you with the best viable option. It may be as simple as some landscaping alterations. Or, you might want to consider sump pumps or an exterior waterproofing membrane.
In order to keep water out of the basement, waterproofing continues inside the home and around the property as well. Window well drains help prevent water from forming and pooling around windows. Exterior drain tiling also helps divert water away from your property. Should the inspection from Reliable Basement Service detect more serious issues with the foundation itself, you may be told you need foundation underpinning and wall bracing. This helps prevent any further shift within your home's foundation.
If your home is in need of repair services, you do have several available options. First, crack repairs in the cement foundation secures the foundation, fills in the cracks and prevents moisture from seeping in (which can help if you see wet spots and water leakage around the basement walls). Crawl space restoration is helpful on top of this as well, which can help remove mold and restore the interior.
All Your Foundation and Preventative Waterproofing Needs
At Reliable Basement Service, you have access to some of the top foundation repair professionals in the business. Whether you need crack repairs, window wells installed or are interested in new sump pumps, all of this can and will be taken care of. You just need to pick up the phone and give the company a call at your convenience.
What Are You Waiting For?
Schedule Your Free Inspection Today!