Skip to Content
Reliable Basement is now part of ULB-DRY Waterproofing . You are being redirected to similar content on ULB-DRY Waterproofing's website.
If you are not redirected within 5 seconds, please click here.
Professional Basement Waterproofing & Foundation Crack Repair in Chicago, IL
Whether you are a property owner renting out your building or live in your own home in Chicago, making sure the foundation is strong needs to be a top priority. Often times, the foundation is out of site, out of mind, so you likely don't worry about it. However, if cracks and blemishes begin to form within the foundation, it can lead not only to leaks inside the basement, but it can affect the rest of the building all together. With the help of Reliable Basement Service, everything from foundation repairs to basement waterproofing is taken care of. If you live in Chicago, and your neighbor asks " Where can I find a basement waterproofing or foundation crack repair contractor near me?" Tell them it's easy, just call Reliable Basement Services, they service the entire Chicago city of Chicago.
Our Services in Chicago, IL :
✓ Basement Waterproofing
✓ Foundation Crack Repair
✓ Crawl Space Repair
✓ Basement Egress Windows
✓ Yard Drainage Solutions
✓ Window Well Solutions
✓ Foundation Structural Solutions
✓ Radon Mitigation Services
✓ Sump Pump Installations
✓ Battery Backup Sump Pump Installations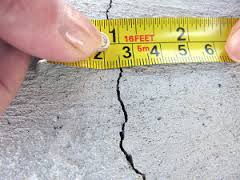 If water needs to be moved away from the building, there are a few different options. If you do have a larger amount of land within the city of Chicago, sump pumps can be installed to remove water out of the ground and pump it outward. Egress window installation and window wells drains can help push water out as well. You may even need exterior drain tiling for directing water away from the property.
If you have a crawl space that has been exposed to water leaks or cracks in the foundation, you need this area corrected and restored. Failure to restore the crawl space can result in the development of mold, not to mention further problems with the foundation and water leaking into other areas of the basement. Reliable Basement Service provides restoration services not just for the crawl space, but for the entire basement in general.
Water leaking into the basement is a major problem. Not only does it put everything inside the room at risk of damage and the development of mold, but it might signal potential foundation issues. Reliable Basement Service can come and inspect your business. The team can first determine whether or not there is a structural problem within the foundation. Once that has occurred, the team can begin carrying out any necessary crack repairs or corrective procedures necessary. The kind of basement waterproofing will vary based on your issue and the building itself. In more serious situations, it may need an exterior waterproofing membrane, foundation underpinning or wall bracing.
All Your Foundation and Preventative Waterproofing Needs
Whether you're a landlord or you live in your own building, the city of Chicago sees its share of snow and rain throughout the year. While you may or may not have actual landscaping around the property, cracks and damage sustained to the foundation itself can lead to much more serious and expensive problems. With the help of Reliable Basement Service, you have access to experienced and trained professionals who are ready to work with you regarding any and all foundation and basement needs.
What Are You Waiting For?
Schedule Your Free Inspection Today!