Skip to Content
Professional Basement Waterproofing & Foundation Crack Repair in Carpentersville, IL
You understand how brutal the long winters can be in Carpentersville. You also know how rainy the springs and falls can be. With all this rain and moisture going on, the chance of cracks and other problems within your home's foundation increases, especially if you have a basement. At Reliable Basement Service, you have access to knowledgeable and experienced professionals who are able to assist you with all of your foundation repair and basement restoration needs. If you live in Carpentersville, and your neighbor asks " Where can I find a basement waterproofing or foundation crack repair contractor near me?" Tell them it's easy, just call Reliable Basement Services, they service the entire Chicago area.
Our Services in Carpentersville, IL :
✓ Basement Waterproofing
✓ Foundation Crack Repair
✓ Crawl Space Repair
✓ Basement Egress Windows
✓ Yard Drainage Solutions
✓ Window Well Solutions
✓ Foundation Structural Solutions
✓ Radon Mitigation Services
✓ Sump Pump Installations
✓ Battery Backup Sump Pump Installations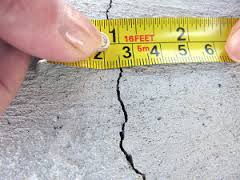 Your home's foundation may crack or suffer shifts due to earth moving around the home. This can lead to the house's weight being pushed to one side or another. A shift in weight displacement may also lead to problems with the structural integrity of the building. Additionally, pressure from water on the foundation may, over time, lead to cracks and other problems. Due to this, it is important for you to protect your home.
There are a handful of different ways to protect your home from foundation issues. The easiest way to protect your home is to prevent moisture from ever coming in contact. This is done with sump pumps, variations in landscaping and even exterior waterproofing membranes. Depending on the shape and design of your home, window wells drains, egress window installation and exterior drain tiles can help with this problem as well.
Do you have cracks in the foundation? Perhaps there are wet spots in the basement, or the foundation is starting to shift. In order to correct and fix these issues there are a number of new opportunities available to you. For starters, crack repairs with the restoration services provided by Reliable Basement Service will fill in cracks and prevent additional moisture from making it in. Crawl space restoration is common as these areas can see a sizable amount of damage. This is because the areas often go without notice, plus there is no paint or decorations, which can lead to more obvious water problems and foundation issues. If you're in need of more significant restoration assistance, you can look towards foundation underpinning or wall bracing. With the help of Reliable Basement Service, a professional technician can stop by, look over your Carpentersville property and offer you the best recommendations for not only protecting your property and preventing foundation problems, but the best ways to restore and correct current issues.
All Your Foundation and Preventative Waterproofing Needs
If you're in need of repairs within your Carpentersville home, are searching for refurbishing different areas of the basement or want to protect your home from possible water exposure and foundation problems, Reliable Basement Service is here to help. All you need to do is pick up your phone and give the team a call at your earliest convenience.
What Are You Waiting For?
Schedule Your Free Inspection Today!