Skip to Content
Professional Basement Waterproofing & Foundation Crack Repair in Carol Stream, IL
Living in Carol Stream, you already know why CNN once named the town to its 100 best places to live list. You just need to make sure your home is livable at all times. Water damage and foundation problems may lead to not only flooding and mold development but dangerous shifts in the foundation and architectural structure of the business itself. At Reliable Basement Service, the ability to protect and restore your basement is a top priority. If you live in Carol Stream, and your neighbor asks " Where can I find a basement waterproofing or foundation crack repair contractor near me?" Tell them it's easy, just call Reliable Basement Services, they service the entire Chicago area.
Our Services in Carol Stream, IL :

✓ Basement Waterproofing
✓ Foundation Crack Repair
✓ Crawl Space Repair
✓ Basement Egress Windows
✓ Yard Drainage Solutions
✓ Window Well Solutions
✓ Foundation Structural Solutions
✓ Radon Mitigation Services
✓ Sump Pump Installations
✓ Battery Backup Sump Pump Installations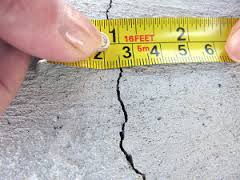 Sometimes it is difficult to know whether or not your foundation is in tact or if there is a problem with it. Wet spots and noticeable cracks are obvious, but sometimes it is not this easy. By having professionals come out and inspect the foundation (especially prior to purchasing a house), you can identify areas where you might need crack repairs on your Carol Stream home, or if you are in need of foundation bracing services, like foundation underpinning or wall bracing.
Perhaps you have sustained some sort of water damage inside the house due to leaks in the foundation. The crack repairs will fill in the cracks and prevent water from seeping in again. This includes not only around the basement walls but also in and around your crawl space as well. This way, you are able to protect your home, no matter what the current situation is or what kind of water and land shift your probably may have experienced.
With the amount of snow and rain this area of Illinois experiences, it is important to protect your property and your home. One of the best ways to do this is with the aid of sump pumps. When water is a major problem with your home, you can always correct the issue with sump pumps, which remove moisture from the grounds and push the water out to a different location. Additionally, an exterior waterproofing membrane can block out water from coming in contact with your foundation. Other options for pushing water away includes window wells drains, exterior drain tiles and egress window installation. It really comes down to the kind of home you own and what the best course of action is. The beauty is, with Reliable Basement Service, the pros can come out, inspect your home and give you insights into how you can better prepare your home.
All Your Foundation and Preventative Waterproofing Needs
Reliable Basement Service is all about providing you with the highest quality basement waterproofing and foundation repair services. So from crack repairs and crawl space restoration to wall bracing and the installation of sump pumps, if you're in need of these services, feel free to contact the company at your earliest convenience.
What Are You Waiting For?
Schedule Your Free Inspection Today!