Skip to Content
Reliable Basement is now part of ULB-DRY Waterproofing . You are being redirected to similar content on ULB-DRY Waterproofing's website.
If you are not redirected within 5 seconds, please click here.
Professional Basement Waterproofing & Foundation Crack Repair in Burr Ridge, IL
In the sleeping town of Burr Ridge, your home likely sees its share of water. From the close proximity to Lake Michigan and all the lake effect snow that comes in, there's really no limit to the amount of snow and rain you might see throughout the year. If your property has a basement, you are at a higher risk of sustaining foundation damage. From leaks in the foundation to cracks in the basement walls, these are issues you need to not only watch out for but protect yourself against. With the help of Reliable Basement Service, that's exactly the service you'll receive. If you live in Burr Ridge, and your neighbor asks " Where can I find a basement waterproofing or foundation crack repair contractor near me?" Tell them it's easy, just call Reliable Basement Services, they service the entire Chicago area.
Our Services in Burr Ridge, IL :
✓ Basement Waterproofing
✓ Foundation Crack Repair
✓ Crawl Space Repair
✓ Basement Egress Windows
✓ Yard Drainage Solutions
✓ Window Well Solutions
✓ Foundation Structural Solutions
✓ Radon Mitigation Services
✓ Sump Pump Installations
✓ Battery Backup Sump Pump Installations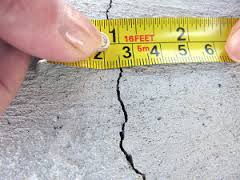 If your home has sustained foundation problems, you need to handle the issue right away. For starters, crack repairs is one of the best ways to start. This fills in the foundation and seals off the cracks to prevent additional moisture from seeping in. If your foundation has started to sag or is no longer level, there are also services to address this, plus wall bracing and foundation underpinning to help correct and sustain the foundation.
Due to the location of most crawl spaces, it is far more likely to experience leaking than in other areas around the basement. And, as you likely are not in the crawl space frequently, it can lead to cracks and damage you didn't even realize was there. With the help of Reliable Basement Service, you will have your crawl space restored, any mold removed and the entire area returned back to its original look, free of foundation cracks and other water issues.
With all the water the region does see, you need to protect your basement and the foundation of the house. If your home is at the base of a hill or another decline, more water than normal likely flows your way. This puts your home at greater risk of flooding, leaks and other problems. Sump pumps help remove moisture from around the property and pumps the water out, away from your home. An exterior waterproofing membrane can help with this as well. By adding in this protective layer, you'll prevent water from seeping in and softening up the foundation. Other outdoor options, depending on your home and property makeup, including exterior drain tiles, window wells drains, and even suggestions for landscaping to help divert water flow somewhere else.
All Your Foundation and Preventative Waterproofing Needs
At Reliable Basement Service, the foundation of your home is a top priority. From providing crack repairs to installing sump pumps and wall bracing, all of your basement foundation and waterproofing needs are taken care of. You just need to pick up your phone and give the company a call today.
What Are You Waiting For?
Schedule Your Free Inspection Today!