Skip to Content
Professional Basement Waterproofing & Foundation Crack Repair in Brookfield, IL
Whether you live by the Brookfield Zoo or you are closer to the downtown loop, Brookfield provides plenty of wonderful small city charm. It also offers a wide range of homes with basements. If your home has a basement you need to take extra precautions to protect the basement as it instantly becomes more susceptible to foundation cracks and other problems. With the help of a skilled, trained and certified professional, you'll identify possible issues with the foundation while safeguarding it for the future. If you live in Brookfield, and your neighbor asks " Where can I find a basement waterproofing or foundation crack repair contractor near me?" Tell them it's easy, just call Reliable Basement Services, they service the entire Chicago area.
Our Services in Brookfield, IL :
✓ Basement Waterproofing
✓ Foundation Crack Repair
✓ Crawl Space Repair
✓ Basement Egress Windows

✓ Yard Drainage Solutions
✓ Window Well Solutions
✓ Foundation Structural Solutions
✓ Radon Mitigation Services
✓ Sump Pump Installations
✓ Battery Backup Sump Pump Installations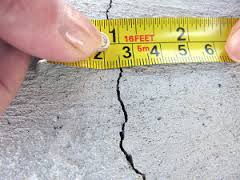 The yard is the main starting point for any kind of foundation problem. Whether shifts in the soil or from the continued presence of water, your yard plays a big role in current and potentially future foundation problems. There are a few different ways you can go about preventing these foundation issues from happening with your Brookfield home. Subtle changes in the landscaping can shift the way water travels, which pushes it away from your home. Sump pumps may also prove helpful in removing water from the soil and pumping it out, away from the house.
There are a number of different ways to repair current foundation problems. Crack repairs is one of the most common. This fills in cracks in the foundation while waterproofing it and protecting it from the outside. Wall bracing, foundation underpinning and other forms of support for currently damaged foundation and basement walls will help prevent additional shifts in the foundation. By carrying this out, it is possible to protect your home and avoid more costly repairs from popping up later in the years to come.
If your home is at greater risk of foundation damage and exposure to moisture, an exterior waterproofing membrane offers an added layer of protection. Window well drains or egress window installation helps with controlling water flow around the home as well. There are also several internal basement waterproofing options available to you as well. With the aid of a trained professional coming in and inspecting your property, it is possible to identify these possible issues and determine the best course of action.
Due to the lack of paint and often insolation, the crawl space may be a prime area to identify possible foundation problems. It also is more susceptible as well, which is why these inspections are so crucial to preventing further foundation problems.
All Your Foundation and Preventative Waterproofing Needs
In order to protect your Brookfield property, you need to bring in professionals who are able to assist you with identifying problem areas and making the necessary changes to correct these issues. You are just a phone call away from top foundation repair and basement waterproofing pros.
What Are You Waiting For?
Schedule Your Free Inspection Today!