Skip to Content
Professional Basement Waterproofing & Foundation Crack Repair in Berwyn, IL
The town of Berwyn has a long and colorful history, dating back to its time as a popular trail for local Native American tribes. With the beautiful parks and outdoor opportunities, it is the perfect location to call home and raise a family. However, while raising the family you also need to protect your home. If the house has a basement you are at greater risk for foundation cracks and other problems that can develop significant structural damage. That is exactly why you need to do what you can in order to safeguard your property. If you live in Berwyn, and your neighbor asks " Where can I find a basement waterproofing or foundation crack repair contractor near me?" Tell them it's easy, just call Reliable Basement Services, they service the entire Chicago area.
Our services in Berwyn, IL :
✓ Basement Waterproofing
✓ Foundation Crack Repair
✓ Crawl Space Repair
✓ Basement Egress Windows

✓ Yard Drainage Solutions
✓ Window Well Solutions
✓ Foundation Structural Solutions
✓ Radon Mitigation Services
✓ Sump Pump Installations
✓ Battery Backup Sump Pump Installations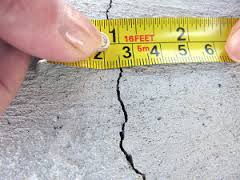 During your property inspection, your home will first be looked up and down for possible foundation cracks. Cracks may appear both on the interior or exterior of the home. If you're not accustomed to looking for these cracks you may not be able to identify the problem areas, even when present. With crack repair services it is possible to prevent the foundation damage from extending out to further issues and more expensive repair needs.
Staying on top of your property's landscaping drainage is one of the best ways available for preventing foundation damage. Water may flow from the yard may pool around the home. Continued exposure to moisture may shift the soil around your home, leading to cracks in the foundation, or it may simply deteriorate the foundation itself. Either way, it is important to move moisture away from the home. There are a few different ways to do this, including with the aid of a sump pump.
The waterproofing your Berwyn basement needs may differ from your neighbors. This is because there are so many variables at play when it comes to waterproofing a basement. It's also why you need to have a trained and certified professional come in and inspect your basement. This way, they can determine if you need a service like window well drains, foundation underpinning, interior or exterior drain tile, egress window installation, or even external protection like exterior waterproofing membrane.
Your crawl space might be out of site and out of mind, but it often is one of the first areas inside the home that shows signs of foundation cracks and damage. Due to this, it is important to have your crawl space inspected and repaired.
All Your Foundation and Preventative Waterproofing Needs
The city of Berwyn is truly an excellent place to call home. It's close enough to Chicago to always have something to do, yet far enough away to live a comfortable, small town life. While owning a property outside of Chicago, you need to protect it with the necessary basement waterproofing and foundation services offered. So now is the time to bring in a trained professional and have your property inspected.
What Are You Waiting For?
Schedule Your Free Inspection Today!