Skip to Content
Professional Basement Waterproofing & Foundation Crack Repair in Bellwood, IL
When you want something close to Chicago's downtown loop without actually being in the city, it's hard to beat Bellwood. The village of Bellwood is home to some truly beautiful houses, many of which have basements. If your home has a basement, you are at greater risk of foundation problems, due to either shifts in the surrounding earth or from continued moisture exposure. Regardless of the cause, you need to remain proactive and do what you can to protect the building with foundation protective and repair services. If you live in Bellwood, and your neighbor asks " Where can I find a basement waterproofing or foundation crack repair contractor near me?" Tell them it's easy, just call Reliable Basement Services, they service the entire Chicago area.
Our services in Bellwood, IL :
✓ Basement Waterproofing
✓ Foundation Crack Repair
✓ Crawl Space Repair
✓ Basement Egress Windows

✓ Yard Drainage Solutions
✓ Window Well Solutions
✓ Foundation Structural Solutions
✓ Radon Mitigation Services
✓ Sump Pump Installations
✓ Battery Backup Sump Pump Installations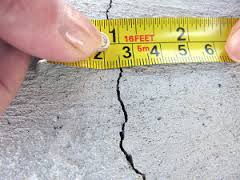 It's important to continually inspect the foundation of your home, both on the inside and the outside. If you've noticed any new cracks, it is extremely important to bring in a professional right away. This way, you can have the foundation crack repaired sooner rather than later (which can lead to far more expensive repair requirements). However, even if you don't spot a crack or foundation problem, it's still important to take advantage of other foundation services.
Does your yard suffer from drainage issues? If water seems to seep and pool for longer than necessary, it means there is too much moisture in the ground. This moisture needs to go somewhere, and it might be your home's foundation. One of the best ways to correct this is with a combination of landscaping changes and the installation of a sump pump. This extracts water from the soil and pumps it out to a different location, away from your property.
Basement waterproofing comes in many different forms, and in reality the right form for your home is very dependent on a few different variables. This includes everything from current foundation issues all the way to how the landscaping is around your house. If your home is at greater risk, you may need wall bracing, exterior waterproofing membrane or foundation underpinning. Other options for protecting the foundation and your basement from flooding includes both interior and exterior train tiles, window wells drains and egress window installation. The best way to determine which form of basement waterproofing works for you is to bring in a professional for a property inspection.
Always have your crawl space inspected and serviced as it might provide a clear indicator of potential foundation issues that are coming your way and need rectifying.
All Your Foundation and Preventative Waterproofing Needs
When it comes to protecting your Bellwood home, make sure you remain proactive and implement the necessary protective barriers to help reduce the chance of foundation problems. Whether you're interested in foundation advice, are in need of foundation repair or have other questions regarding foundation services for your Bellwood home, now is the perfect time to reach out and call.
What Are You Waiting For?
Schedule Your Free Inspection Today!