Skip to Content
Professional Basement Waterproofing & Foundation Crack Repair in Bartlett, IL
The community of Bartlett, Illinois gives you easy passage not only north to Chicago, but east to Indiana as well. With its excellent location, you and your property miss out on much of the lake effect snow that hits to the east and west of Lake Michigan. However, you still need to protect your Bartlett property from possible foundation issues. Cracks in the foundation, when not properly taken care of, can lead to serious issues in the structural integrity of the home itself. If you live in Bartlett, and your neighbor asks " Where can I find a basement waterproofing or foundation crack repair contractor near me?" Tell them it's easy, just call Reliable Basement Services, they service the entire Chicago area.
Our services in Bartlett, IL :

✓ Basement Waterproofing
✓ Foundation Crack Repair
✓ Crawl Space Repair
✓ Basement Egress Windows

✓ Yard Drainage Solutions
✓ Window Well Solutions
✓ Foundation Structural Solutions
✓ Radon Mitigation Services
✓ Sump Pump Installations
✓ Battery Backup Sump Pump Installations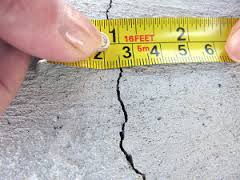 Basement waterproofing takes place both inside the home and the outside. This way, moisture not only is prevented from pooling around your foundation but it is locked out. The right kind of basement waterproofing does vary, depending on your property, the foundation and the landscaping around it. Some available basement waterproofing options include interior and exterior drain tiles, window well drains, egress window installation, exterior waterproofing membrane, wall bracing, foundation underpinning and a battery back up. Services such as a wall brace and waterproofing membrane are designed more for homes at greater risk, or for properties that are already showing signs of foundation cracks. Your property inspection will help point out the best protective methods for you.
This area of the house is often forgotten, but it can be a clear indicator to potential issues forthcoming, so make sure to have your crawl space inspected.
If your property has sustained cracks and problems with the foundation, the sooner you move the better. Cracks and foundation damage is not something you want to linger as it will continue to fester and expand, which only makes it more expensive to repair. Crack repairs is the most common form of foundation repairs and it may require both servicing on the outside of your home and on the inside.
Foundation problems are caused by continued exposure to moisture and and shifts in the earth around it. If your property has drainage issues, this may lead to moisture building up around the property and, eventually, lead to issues within the foundation. Sometimes simply landscaping changes can be all your Bartlett property needs. Other times you might need the installation of a sump pump to extract water from the soil and push it out somewhere else. Again, your property inspection will help identify the best way to correct your yard drainage issues.
All Your Foundation and Preventative Waterproofing Needs
If your home in Bartlett has a basement, you are at a greater risk of foundation issues. So make sure you protect and defend your home with the right foundation waterproofing and repair services. An in home specialist is ready to inspect your home and provide you with the best recommendations for your particular property.
What Are You Waiting For?
Schedule Your Free Inspection Today!