Skip to Content
Professional Basement Waterproofing & Foundation Crack Repair in Barrington, IL
The sleepy town of Barrington offers a picturesque, small community experience, while remaining just a short distance from Chicago. As most of homes are on the larger side and do have basements, the chance of you experiencing some sort of foundation problem greatly increases. With a larger foundation comes a heightened possibility of cracks and moisture exposure. Due to this, whether you've spotted cracks in the foundation or not, it's essential for you to seek out professional help in protecting and maintaining your property and its all important foundation. If you live in Barrington, and your neighbor asks " Where can I find a basement waterproofing or foundation crack repair contractor near me?" Tell them it's easy, just call Reliable Basement Services, they service the entire Chicago area.
Our Services in Barrington, IL :
✓ Basement Waterproofing
✓ Foundation Crack Repair
✓ Crawl Space Repair
✓ Basement Egress Windows
✓ Yard Drainage Solutions
✓ Window Well Solutions
✓ Foundation Structural Solutions
✓ Radon Mitigation Services
✓ Sump Pump Installations
✓ Battery Backup Sump Pump Installations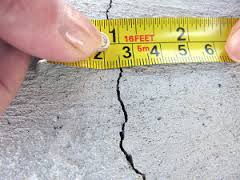 A major culprit in the battle for your foundation is yard drainage. Moisture around the property may eventually cause cracks in the foundation. This is due to a number of reasons. The constant moisture softens up the concrete, forcing it to crack due to the applied weight of the rest of the house. Or, the moisture leads to a shift in the soil around your Barrington home, which causes the foundation to crack and shift with it. Either way, you need to maintain proper yard drainage.
A sump pump is an excellent addition if your property experiences large amounts of flooding, or if water is not directed away from the property. The less shifting earth and moisture exposure your foundation experiences, the safer and more secure it becomes.
If you are in need of foundation repairs, crack repair can occur in order to prevent further cracks and damage. Following the repairs, different waterproofing services will be recommended to prevent continued moisture exposure.
Waterproofing your Barrington basement comes in several different forms. It may be best to utilize several methods of waterproofing, or it may prove best to go with just one. Exterior services include exterior drain tile, exterior waterproofing membranes, window wells and drains. Even a properly maintained gutter system will help with this.
Other basement waterproofing services include an interior drain tile, egress window installation, wall bracing, foundation underpinning and a battery back up. The best way to determine which is right for your Barrington home is to bring in a professional for an in-home inspection. This way, possible fault areas can be identified and the needed precautions executed.
If you have a crawl space around the foundation of the home, it can offer a window into possible foundation cracks and damages. Having your crawl space inspected and checked will help you safeguard your Barrington property, before anything more substantial happens.
All Your Foundation and Preventative Waterproofing Needs
The village of Barrington has some of the most beautiful homes in all of greater Chicagoland. Make sure you protect your own property and its foundation by bringing in a professional to either correct foundation or to safeguard it from possible issues later on.
What Are You Waiting For?
Schedule Your Free Inspection Today!