Skip to Content
Professional Basement Waterproofing & Foundation Crack Repair in Aurora, IL
With Aurora's beautiful setting right off of the Fox River, the city has everything from a larger, metropolitan feel all the way to the charm of outdoor activities and events. Protect your Aurora property with the right foundation, basement and drainage services. So whether you're currently experiencing flooding in the basement or you want to remain proactive and improve water protection, you'll find everything you need right here. If you live in Aurora, and your neighbor asks " Where can I find a basement waterproofing or foundation crack repair contractor near me?" Tell them it's easy, just call Reliable Basement Services, they service the entire Chicago area.
Our services in Aurora, IL :
✓ Basement Waterproofing
✓ Foundation Crack Repair
✓ Crawl Space Repair
✓ Basement Egress Windows

✓ Yard Drainage Solutions
✓ Window Well Solutions
✓ Foundation Structural Solutions
✓ Radon Mitigation Services
✓ Sump Pump Installations
✓ Battery Backup Sump Pump Installations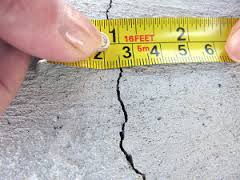 Water and continued exposure to moisture is a top culprit behind foundation issues. Safeguarding your Aurora property from continued water exposure comes in different formats, so it may depend on your current property, what your foundation looks like right now and how proactive you want to be. Some options include exterior and interior drain tiles, egress window installation and window well drains. You may also want to consider exterior waterproofing membrane, which provides a shield-like protective coating around your foundation. This is recommended if you are at a higher risk of moisture contact. With these and many other basement waterproofing options, there is one perfectly designed for your Aurora home, so set up an appointment to have your property inspected at your convenience.
Cracks and problems with the foundation can lead to more than just basement leaks. This damage may cause the property to shift and more substantial (and serious) damage to the rest of the house. In order to prevent this from happening, crack repairs and other foundation repair services are a must for your Aurora home.
Drainage problems on the property often lead to basement leaking and foundation issues. The best way to avoid these developments is to improve yard drainage. Sometimes this is as simple as altering the landscaping, in order to direct water flow away from the house. Installing and properly maintaining the gutters on the house is a must as well. However, if your home is at a greater risk (such as close to waterways or at the base of a hill, which increases water flow), a sump pump is a desirable and viable option. It helps pump moisture out of the soil surrounding your property. It then pumps the water out to a different location, away from your home and its foundation.
Your crawl space might be out of sight and out of mind, but it often provides definitive signs of possible leaks and water damage. So have your crawl space inspected and repaired, should moisture leaks and other problems arise.
All Your Foundation and Preventative Waterproofing Needs
Whether you're in need of foundation repair and basement flooding services or you want to remain proactive and protect your Aurora property, now is the right time to reach out and set up an in-home service visit.
What Are You Waiting For?
Schedule Your Free Inspection Today!