Skip to Content
Reliable Basement is now part of ULB-DRY Waterproofing . You are being redirected to similar content on ULB-DRY Waterproofing's website.
If you are not redirected within 5 seconds, please click here.
Professional Basement Waterproofing & Foundation Crack Repair in Arlington Heights, IL
Just 25 miles from downtown Chicago, Arlington Heights has so much to offer. From the Arlington Million to the historical Memorial Library, Arlington Heights offers you the comfort of a smaller city while being a short distance from the Windy City. However, you need to protect your property from the possible water damage living near Lake Michigan and experiencing lake effect snow and can bring. If you live in Arlington Heights, and your neighbor asks " Where can I find a basement waterproofing or foundation crack repair contractor near me?" Tell them it's easy, just call Reliable Basement Services, they service the entire Chicago area.
Our Services in Arlington Heights, IL
✓ Basement Waterproofing
✓ Foundation Crack Repair
✓ Crawl Space Repair
✓ Basement Egress Windows
✓ Yard Drainage Solutions
✓ Window Well Solutions
✓ Foundation Structural Solutions
✓ Radon Mitigation Services
✓ Sump Pump Installations
✓ Battery Backup Sump Pump Installations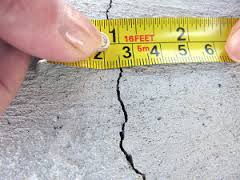 Whether you're just moving into a new home or you suspect some sort of foundation issue, one of the most common forms of foundation repair is done through crack repair. You may have identified cracks in the basement or have seen cracks coming up from under ground on the exterior of the house. Wherever the problem is, correcting these cracks helps prevent further foundation damage in the home.
Improper water flow around the property is one of the top causes of foundation problems. The steady presence of moisture leads to the softening of foundation materials and the shifting of earth around your property. Correcting these yard problems can go a long way in helping you avoid potentially catastrophic (and extremely expensive) foundation renovations.
There are a number of basement waterproofing opportunities available for your Arlington Heights home. The right service may just depend on the current foundation situation of your house, your property line and what you're interested in. Sump pumps are excellent if you have yard drainage problems. With a sump pump you can divert water away from the property by extracting it from the surrounding soil. This then moves the water to a safer distance, away form the property. This is highly recommended for properties at the base of hills and other locations where flooding and heavy water flow is a problem. An exterior waterproofing membrane provides an additional layer of protection between your home and possible water exposure, while window well drains and both exterior drain tile and interior drain tile can help prevent moisture from coming in contact with your property. Other basement waterproofing methods available for your Arlington Heights home include egress window installation, battery back up, foundation underpinning and wall bracing.
Many homes in the area are on the older side. This brings with it unique charm. It also often means there are crawl spaces throughout the house in order to make up for spaces in the construction. These crawl spaces often do not receive the necessary attention, which can lead to the development of moisture problems. To avoid these issues, it is essential to have the crawl spaces inspected and maintained.
All Your Foundation and Preventative Waterproofing Needs
No matter your Arlington Heights property, there are available ways to protect the foundation and prevent basement flooding.
What Are You Waiting For?
Schedule Your Free Inspection Today!